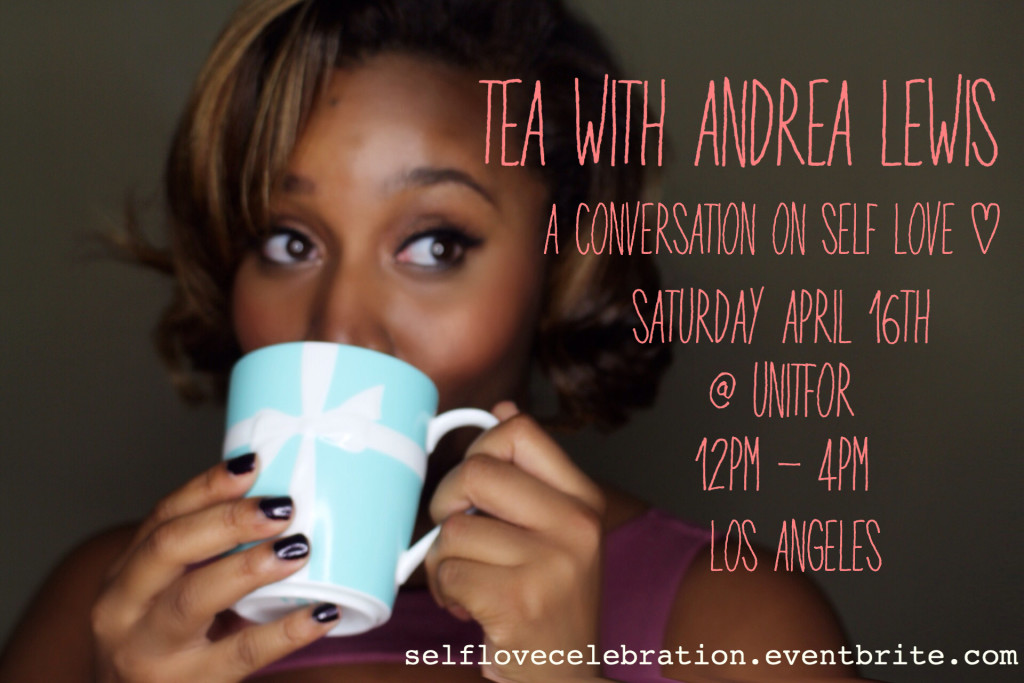 Happy Self Love Saturday!
Guess what I have produced 100 Self Love Saturday Videos! Woop! I can't believe it! When I started doing #SelfLoveSaturday it was simply because I was passionate about teaching the people around me about gaining confidence and freedom from my own personal experience of dealing with low self esteem, fear and anxiety and learning to control these feelings. I was so excited when you guys reacted so positively to the videos and it has now become apart of my brand!
To celebrate my 100th video on April 16th I'll be having an intimate tea time event in Los Angeles discussing self love, career, relationship and everything else in between! I love Tea Time and I'm really excited to join you guys and have an in depth chat! Join me by purchasing tickets, seats are limited, link below.
Purchase Tickets at selflovecelebration.eventbrite.com