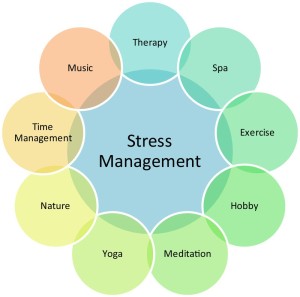 Happy Self Love Saturday!
How are you guys doing? Today I want to talk with you guys about 5 tips to deal with stress and worrying. I have been feeling very stressed and worried lately because I have a lot on my plate and some of it is going really well and other parts could definitely improve. But because I have enough self awareness and I've been on my self love journey for a little while now I understand how to deal and relieve my stress and worry with a few tips that I have picked up a long the way that I want to share with you guys. Check out my list and video below and tell me what do you do when you're feeling stressed?
Don't Forget to Donate To My Kickstarter HERE
1. Find Room to Breathe: Take a minute to shut everything off, including your brain. Breathe, close your eyes and be still for as long as you can to clear your head.
2. Exercise: Physical activity of any level will help to relieve any tension and stress and put you in a better mood:
3. Worst Case Scenario: Think about the worst case scenario and then create the solution! Once you have this figured out, it will ease your mind and you will feel prepared for anything.
4. Talk About It: Talk about your problems with a friend, share how you feel and let someone give you their prespective. If you're really not comfortable sharing then write it out, this is a great help too.
5. Music: Music is an amazing way to lift your mood and relax your mind and body. I put on music for everything and it helps me when I need to gain energy.