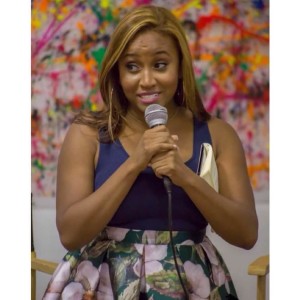 I genuinely love putting together and hosting events. I also love giving a key note speaker speech, being apart of a panel and speaking directly to an audience on things that I'm passionate about like being a creative entrepreneur, seeing women of color represented properly in the media, self esteem for young girls and women and how to be your authentic self. Doing these things makes me happy.
For the last two years I've been very fortunate to be apart of some amazing panels and speak at some incredibly inspiring events, but one of my 2016 goals is to do even more of this type of work. I recently had to put together a reel for my agents and in collecting a few of the videos I realized just how much I love doing it. It's so fulfilling and one of the perks of my business that I'm happy to give my time to. I'm currently working on a few events to host in LA and NYC and I'm finishing my book so that I can put together a tour and do more speaking engagements through out the year. This is a big dream for my brand and as well simply for "Andrea" the person who loves talking to people about what I've learned and experienced!
http://www.blackincanada.com/speakers/andrea-lewis/
Claiming it for 2016!