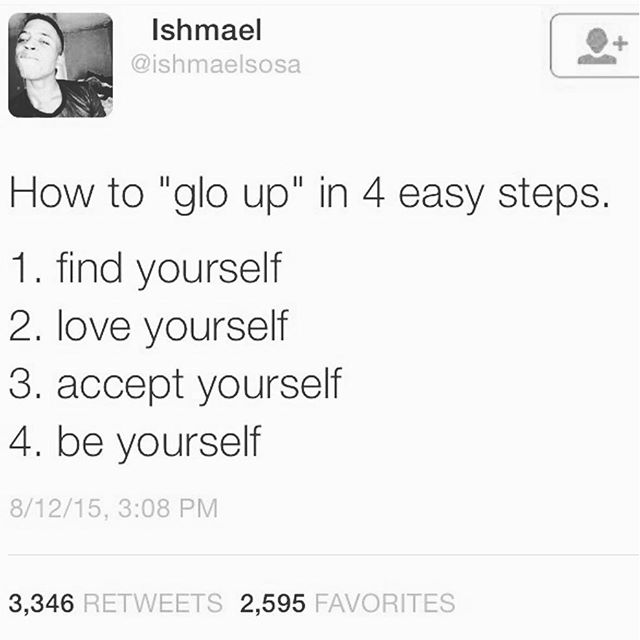 Happy Self Love Saturday!
So announcement to make guys… WE'RE GLO-ING UP!
I've been so inspired by the 21 day detox and how amazing it made me feel, inside and out. It was one of the first times in my life that I started to see the "SHE" in myself that I've always wanted to see and then I had a great conversation with my friend Karyn, who also did the 21 day detox about continuing on this path. We both agreed, the pressure to grow, and become our best selves couldn't stop after 21 days, but we needed to keep with this energy until we completely became HER! I'm going back to the daily vlogs starting on Dec 1st so please subscribe to my channel  to keep up with everything.
So what does a glo'up mean? What does that look like? It means bettering yourself in every way until you are completely satisfied with who you see in the mirror and then figuring out how to improve that person again lol. For me that means, hot yoga, God, singing, acting, love, self love, creativity, exercise, weight lifting, wellness, being as natural as possible, find joy, faith over fear, new goals, executing my goals, running, 10k race, Half Marathon Race, laughing A LOT, strengthening my friendships, hanging out with my mom, filming all of the time, writing daily,  and more.
So are you ready to challenge yourself?